Ranking bedroom decor ideas to create the ultimate intimate space.
The bedroom reveal might just be one of the most heart-pounding moments of a date—you can present yourself well in your conversations and outfits, but a whole new side of yourself is revealed when your love interest sees how you live. If you plan to bring someone home, you'll absolutely want to make sure your digs are as clean and tidy as possible. But beyond that, your decor can make a statement, too. 
You might already know the dos and don'ts of bedroom styling—you've learned that satin sheets are not actually sexy and that a few firm pillows are always good to have on hand. But what do your decorating decisions really convey in the heat of the moment? Consider this ranking—from turn-offs to turn-ons—and prep your own pad so it can really become the place where the magic happens.
Sex towel It is better to have a sex towel than to not have one—but what's key here is making sure the towel itself stays as pristine as possible through its lifetime. Opt for one in a forgiving color (not black or white), wash it as soon as possible after use, and only use it for its purpose. It may not be a turn-on, but it serves its function—just keep it tucked away until you need it. 
Premeditated flower petal scattering Hollywood and Pinterest may have convinced you that a bed scattered with rose petals is the pinnacle of romance, perfect for proposals, anniversaries, or other especially important evenings. And while it might be theoretically, no one's going to be happy when those crumpled up petals stain your white sheets. Plus, it's just a little too on the nose, no?
Excess throw pillows A few are great—enough to give your bed the feeling of hotel-like luxury. But when you have to take the time to throw several pillows off your bed before getting busy, you might just have too many pillows. Stick to two identical throws at maximum, plus a small lumbar pillow, if even that. And maybe tuck that old stuffed animal in a drawer for the night. 
Scented candle Yes, candles as a whole are great, but they're kind of like ice cream—what's delicious to you might be low key offensive to someone else. Avoid anything overly sweet or floral—the most divisive options—and you should be good to go. And please, do not use them as a substitute for cleaning. 
Tabletop lamps Give up the fantasy: No one looks good under overhead lighting, especially if you're relying on the unfortunate boob lamps you'll find in any given apartment building. Fairy lights are fun and more forgiving, but they can admittedly read a bit childish. Lamps are your friend—pick a warm-toned bulb for the perfect mood lighting, but skip the dramatic red-toned ones that you might think will transform your bedroom into a boudoir. Sadly, this is not Fifty Shades.
A well-filled bookshelf You've likely seen some version about that quote, allegedly by John Waters, about not having sex with people who don't have books in their home. Sure, if reading is important to you, than can be a priority when you're looking for a sexual partner, but beyond a mere signaling of knowledge and interests, a nicely styled bookshelf conveys one key message: "I have my shit together." It takes time and a sense of organizational skill to arrange a bookshelf and that, in itself, is a turn-on. 
Headboard of any kind Listen. Not only is a headboard a genuinely useful addition to your bed (whether you're using it to stay propped upright or using it to attach some other accessories that make for an especially good romp), it also just makes your bed look decidedly more adult. That's not to say that there aren't situations when a mattress-on-the-floor vibe can't actually look cool and minimal, but when in doubt, just go with the headboard—it's better to not end up as the subject about yet another person who doesn't own a bed frame. 
Shop the story
burn no. 1
soy-based massage candle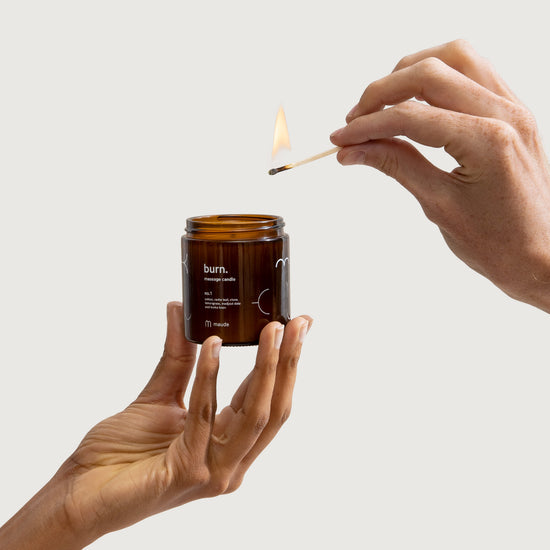 burn no. 1
vibe
3-speed external vibrator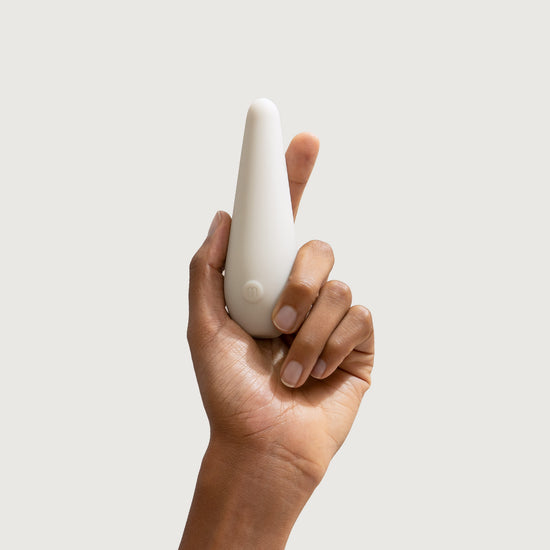 vibe