Your relationship with yourself (and the few people around you) is more important than ever. 
Let's paint the scene: Your home has become your bunker. You bought every roll of toilet paper and 18 cans of chickpeas in the hopes of becoming Alison Roman during your convalescence. You have the green light to 'work' from home and are quickly discovering which meetings could have been emails – and what your co-workers' homes look like. Your knuckles are as raw as a deep-sea fisherman's. Every social obligation on your calendar has been canceled – which is the only silver lining to this entire situation. 
But whether you're home alone, home with a significant other, or home with kids (Godspeed), intimacy is something that might be getting overlooked. Yes, survival and health are obviously the most important priorities right now, but putting down your phone and taking a little time for pleasure and intimacy might help ease some anxiety.  
If you're home alone–either because of quarantine or work–masturbation is your friend. If you use devices or vibrators, make sure to clean them with warm, soapy water (save the Purell for your hands!). Phone sex can also be a great tool. It can feel weird at first (not the sex part, but talking on a phone in 2020). So try easing into it by talking about your day, your feelings, and maybe even the little things you're grateful for right now. Intimacy starts with feeling safe and comfortable. And if your partner is game, you could turn it into a FaceTime session. 
If you're home together, it can be great–for a while. But after a few days (or even hours), the novelty of seeing your SO 24/7 can wear off. If possible, work in different rooms to give each other some space, and come together for meals. Make time to call a friend or a family member. Talk about what you'd normally be doing if you were at work (i.e. "Right now I'd normally be on a conference call, but now I'm home eating rice with you!") 
And when it is time for intimacy, be creative. Do it in a different room, try feng-shui, play a board game as foreplay, give each other a massage. 
If you have roommates (especially ones that are your children), making a schedule can help. Figure out who will prepare which meals, and who will clean up. Making time and space for everyone to be alone is important. Patience will be stretched, and if your roommate is getting on your nerves, you're probably getting on theirs. So check-in and just ask what everyone can do to make this stressful time a little less intense. 
And if you're just starting to date someone, this could be a really good time to get to know them. Maybe you've been on a few dates and you really like each other, but now that all your favorite bars, restaurants, theaters and venues are closed you need to be creative with your dates. Go on a walk together (six feet apart), talk on the phone, write each other letters. You can even Netflix and Chill together from your respective homes with Netflix Party. Maybe someday you'll tell your grandkids–or the next person you date–about this strange time. 
Shop the story
vibe
3-speed external vibrator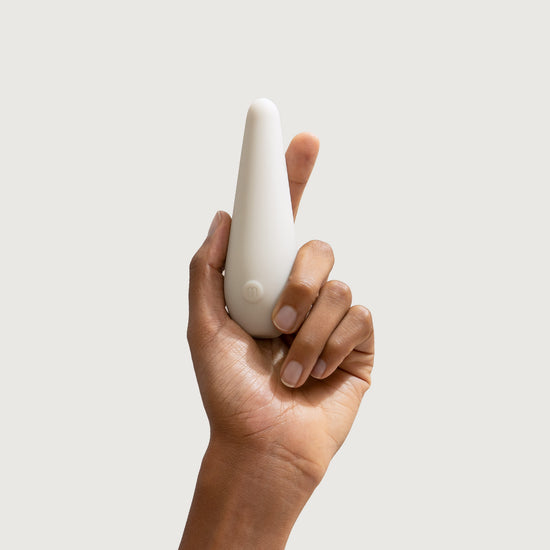 vibe