The orgasm, and the way we express it, is a very personal thing.
For some, it's a joyous, no-holds-barred release to be audibly shared with anyone in the vicinity. For others, it's a quiet, almost imperceptible expression that could easily be mistaken for a contented sigh.
Women who have always been curious to see how their climaxes compare to others—at least sonically—can now find out thanks to the
Orgasm Library
from Bijoux Indiscret.


the sounds of sex
For the past two years, the Orgasm Library's creators have been collecting the sounds of orgasms from women around the world, in an attempt to demonstrate that there's no "right" way to express sexual climax.
Each orgasm is illustrated by a visual sound map, based on its unique sound waves. You can also anonymously upload your own, so that it may forever be digitally immortalized.


orgasms by the numbers
In a bid to learn more about the psychology of sex, Bijoux Indiscret also sent a questionnaire to more than 1400 people featuring questions about their orgasm frequency, their first sexual encounters and other details of their sex lives. 
The results revealed that a lot of people feel the pressure to overperform—many thought loud moaning was the only real indicator that sex was pleasurable, while more than 50% of women admitted to faking orgasms for the sake of their partner's feelings.  

For more on the results,  read the fascinating interview with the Orgasm Library's founders on
Refinery29
.
Shop the story
vibe
3-speed external vibrator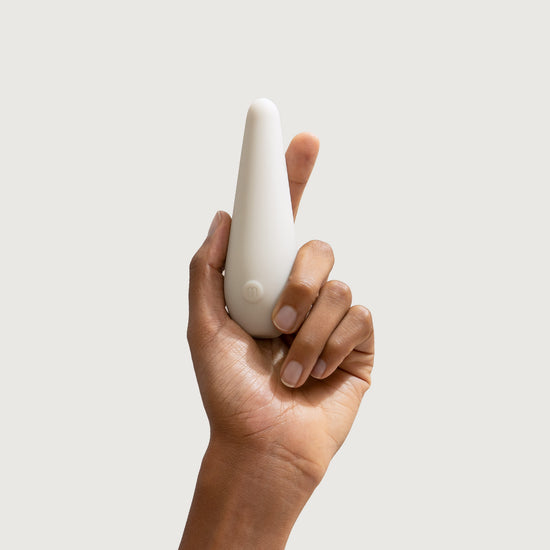 vibe