On-screen queer duos throughout history. 
Certainly, mainstream media has some work to do when it comes to queer representation in film and on television. But that's not to say that we haven't made some solid progress in recent years when it comes to sharing LGBTQ+ narratives on screen. In fact, in the realm of romance, in particular, there are plenty of queer duos in the running for all-out most inspirational, profoundly alluring, envy-inspiring couples. That's why we're rounding up the most iconic, non-hetero romantic duos on-screen –– most of whom you've surely shed tears over at some point. Ahead, take a look at our selects –– and re-contemplate the cinematic figures who made you believe in love. 
Ennis & Jack, 
Brokeback Mountain

To start with the obvious: the famed denim and Carhartt-clad couple from a cult classic, 
Brokeback Mountain
 is the stuff of legends. Ever tender Jake Gyllenhall and outwardly gruff Heath Ledger share an electric connection –– even whilst relegated to full-on sheep territory. Of course, the back and forth presence of their respective wives and daughters certainly complicates their intimacy, but despite all the plentiful roadblocks, that heated connection endures.  
Alice & Dana, 
The L Word

You can't talk about iconic queer couples without diving into 
The L Word 
at least once. And while the beloved show's lengthy run certainly gave way to legions of alluring duos, Alice and Dana's might be the most inspiring. Not only were the two devoted (and enraptured) from the get-go, but all along, they could banter like nobody's business. Sure, they fought –– who doesn't. But they 
also
 set a solid record for making up. 
Chiron & Kevin, 
Moonlight

Moonlight
's "Best Picture" Oscar represents a rare occasion in which The Academy showed some taste. And while the award was a product of the film's cinematic mastery on all counts (the dialogue, the cinematography, the soundtrack, the list goes on), perhaps most memorable of all the movie's features is the beauty and intensity of Chiron and Kevin's relationship. Not only do the two share a beautiful, powerful connection, but moreover, they support one another –– and ultimately, help shape one another's identities –– throughout their lives. 
Brittany & Santana, 
Glee

While explorations of sexual identity are a dime a dozen in this comedy serial about a high school glee club, the complications Britany and Santana face as long-standing best friends (and notably talented cheerleaders) are particularly impressionable. While the two go through a substantial journey merely to find peace with themselves, they're 
simultaneously
 navigating the complexities of the roles they play in one another's lives both as romantic partners and as long-standing support systems. 
Angel & Collins, 
RENT

While this hit musical does so much exploratory work in the realm of romance, Angel and Collins are the duo most notable for their utterly profound, indisputable connection. Simply put, Angel and Collins share the kind of love that makes naysayers believe in romance. Not only do they sing one of the most moving romantic ballads of all time, but at the end of the show-turned-movie, they remain as 
every 
characters' hallmark example for what true love looks like in its purest form. 
Armand & Albert Goldman, 
The Birdcage

Admittedly, this one is rife with clichés. You've got two flamboyant South Beach-based men who co-own a drag bar in the '90s. But despite all the (somewhat intentional) gaudiness, there's a palpable joy to this romance –– and to how the two protagonists brandish their love in the face of bigotry. 
Arizona and Callie, 
Grey's Anatomy

For fans of 
Grey's Anatomy
, the show is an emotional rollercoaster from square one. And Arizona and Callie's relationship is no different (think: plane crashes, child-rearing, amputation, miscarriages, we could go on). While they're not exactly unphased by the litany of complications they've encountered as a couple, they 
are 
steady through and through. And you've likely shed a few tears alongside them. 
Shop the story
shine silicone
silicone-based personal lubricant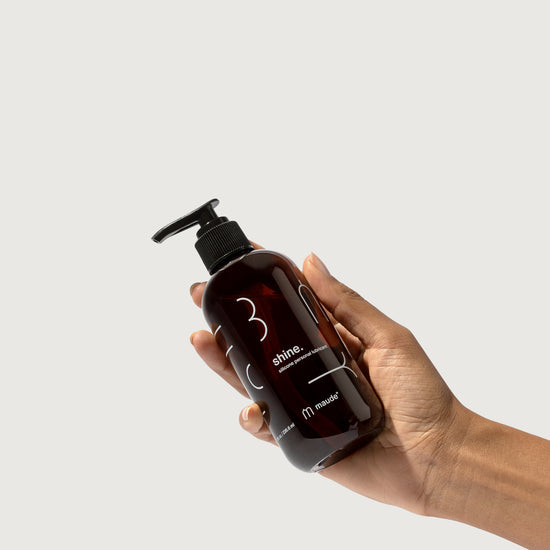 shine silicone