A peek at groundbreaking filmic fornication.
"Romance" in the filmic sense generally connotes, say, a gleaming running-through-the-airport montage, or a rustic drive to the tune of a major-key pop ballad. It comes quantified in sweeping gestures and broad, cinematic displays of affection masterminded by people with impossibly symmetrical facial features. And while, much to our eternal chagrin, actual love on actual planet earth is far less symmetrical an affair, we continue to allow our conceptions of romance to contort themselves according to movie scripts. 
Less explored, however, in the grand scheme of cinematic influence, is the way the global film canon has altered our framework for sex. If love is depicted by way of flailing a stereo outside of your muse's window, on-screen intimacy can often be just as deceiving: Sex as rose petals, sex as mutually-timed tandem orgasms, sex sans one shred of body hair.
Fortunately, though, the last few decades have brought us plentiful exploratory cinematography when it comes to broadening our conceptions of "standard sex" on the whole. More than ever before, we're streaming films that normalize a plausible roster of body types, various kinks, a lack of climax, erectile dysfunction. So, in celebration of that very version of sex-centric movie magic, we posed a query to our readers: What is the movie that most notably shifted your conception of sex? Here's what we heard back. 
When Harry Met Sally 
If you've ever wondered about the truth behind faux orgasms, you need only watch Meg Ryan's diner performance in When Harry Met Sally to confirm their validity. Moreover, though, beyond the storied diner scene, the Nora Ephron masterpiece touches, both earnestly and comedically, on all the emotional failings that come from straddling the lines between sexual, platonic, and romantic relationships. 
Blue Is The Warmest Color 
We'd be remiss to draft up any list of sexually influential flicks without including this French art film––oft-cited as a pivotal or confirming movie experience for folks grappling with their own sexual identities. In the absolute simplest of terms, it's about a young woman, coming of age, exploring the limits of her attraction––and love––for another woman. And you best believe it's as gorgeous to watch as it is overwhelmingly sensual (in the best way). 
Booksmart 
Let it be known: Olivia Wilde's directorial debut did not disappoint. It's clever, it's funny, it's awkward, and it grounds itself in a friendship between two women––one straight, one queer––while they maraud their way through their final days of high school. With plentiful discussion around masturbation, around the feasibility of "scissoring," and the unspectacular, nuanced  ways high school kids actually talk about sex, it's sure to disabuse you of the notion that all sex is glamorous sex.  
Titanic 
You know the drill, here––sinking boat, Leo DeCaprio, iceberg, outstretched arms on some nautical deck. There's a hot sweaty car sex scene (featuring a handprint against a steamy window that is likely emblazoned into your memory) and, while all your sex will presumably not be quite this romantic and picturesque, the film is a good reminder that good sex and romantic tragedy are not mutually exclusive. 
Obvious Child 
This Jenny Slate take on your traditional rom-com is pure cinematic gold. At its heart, the story's romance centers around a one night stand and an abortion––a relieving realistic look at what modern love actually entails. Plus, the filmic sex, naturally set to Paul Simon's Obvious Child, is equal parts silly and sultry and far from chic or sensual in the traditional sense. 
Call Me By Your Name 
There are some 300 reasons you should consider viewing this film: Among them, Timothee Chalamet, Armie Hammer, and the Italian countryside. But on less aesthetic terms, the Luca Guadanigno film broaches restraint, exploratory romance, and age-ism. Also, Chalamet jacks off into a peach.
Moonlight 
This one won the Academy Award for Best Picture––but even that superlative hardly does it justice. Through and through, it's a beautiful interrogation of race, of masculinity and learned manhood, and the process of learning sexuality in a world that's anything but forgiving of exploration. As the film's protagonist, Chiron, comes of age, the audience is privy to his first sexual encounters with a man and a woman––both of which are devoid of shiny, cinematic gloss. 
Superbad 
Alongside all the more viscerally "artistic" sex-centric films out there, there are also a number that skew firmly towards slapstick––and particularly notable among them is the genius Seth Rogen/Michael Cera flick, Superbad. Shattering ideals about masculinity, social hierarchies, and the overwhelming number of faux pas that come with entering a new sexual phase of adolescence, it's a fittingly hilarious and disenchanting take on lust and intercourse.  
Y Tu Mama Tambien 
Set in Mexico in 1999, this foreign film centers around two young boys as they road trip across the country with a woman in her late 20s. The whole flick––which is wildly sexy, throughout––touches on the nuances of age, sex, and friendship, all while making you reconsider what we deem "appropriate" from an intimacy standpoint.
Shop the story
burn no. 1
soy-based massage candle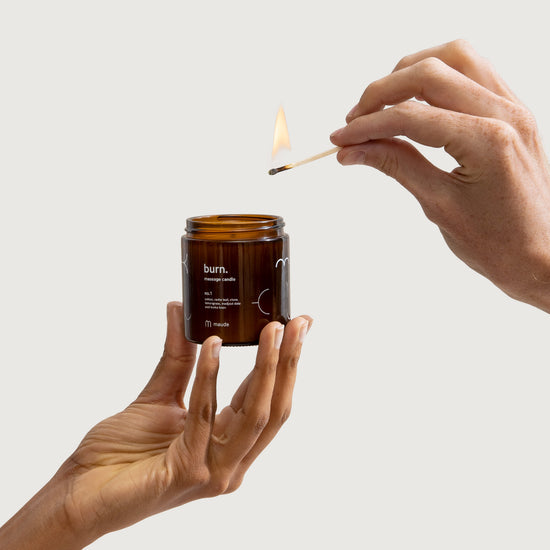 burn no. 1
oil no. 0
organic body and massage oil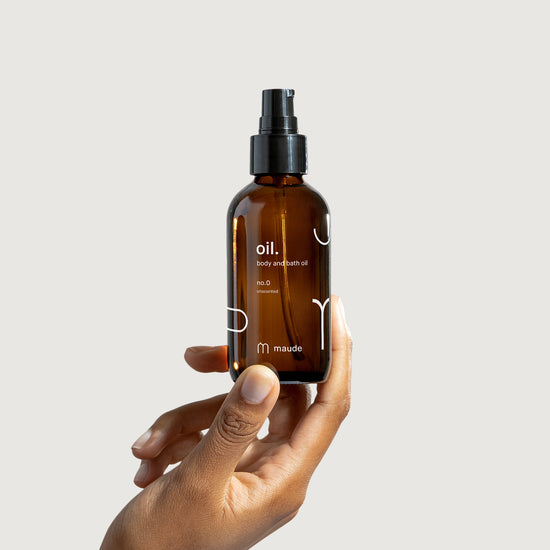 oil no. 0
vibe
3-speed external vibrator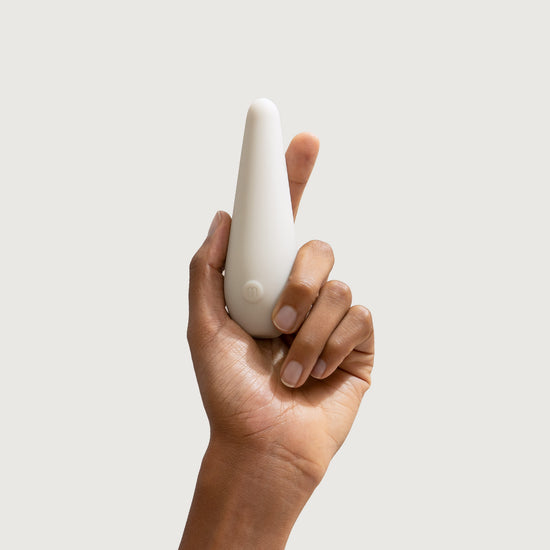 vibe