Dissecting love in lockdown.
Shockingly enough, looking for love whilst readying oneself for the apocalypse can make for an odd salad of psychological preparations. Do you have enough nonperishables stashed in your pantry? Will the Hinge match with whom you've been bantering love and cherish you past the expiration date on canned soup? Do you have an emergency evacuation plan? Emergency break-up plan? Orgasm?
Whether you feel wedded to the term "apocalypse," or you'd prefer a different descriptive approximation of our present brand of global doom, it's certainly a given that dating culture has shifted over the past however-many-months. While quarantined (℅ COVID-19), we've all but ruled out meet-cutes. Dating, in the preliminary stages, has reconfigured itself as a largely digital, premeditated affair. Casual spontaneous sex has been rendered neither spontaneous nor casual. Bars and restaurants have ceased service as we know it. People keep getting married on Zoom (??!!). Everything is on fire, clearly. But also, it's cold outside. This leads us to the latest in trending dating terms: "apocalypsing," as the kids are calling it. 
What is apocalypsing, you ask? According to a poll of 2,000 singles by digital dating service, Plenty of Fish, it's the practice of entering any romantic relationship, no matter how casual, with the mentality that it might be, well, your last. You like someone well enough –– they read, their pants fit them, they know that you're supposed to boil water before you add pasta to the pot. Then bam, next thing you know, you're welcoming them into your pod for several months of tandem isolation and possibly a Zoom wedding. Per Plenty of Fish's data, one-third of singles polled know someone who's done this precise thing –– and Gen Z is particularly prone to the phenomenon (nearly a third claimed to have participated in the trend).
Naturally, as far as dating trends go, it's not the sexiest. With a global pandemic comes implied monogamy with new partners –– which certainly expedites matters right at the outset. Then, rather than promoting lust, or courtship, or prolonged infatuation, present tense dating culture urges us immediately towards a less emphatic version of "settled down." That said, most of us can attest to its accuracy. For all the heavier implications that come with quarantine, isolation is also, well, lonely. And perhaps, if you had a serious partner, you might be saved from your despair by way of sourdough starter, regular sex, the occasional romantic game of Scattergories, etc.
Nevertheless, the trending verb leaves us with one, profoundly unanswerable question: Does it work? Does diving into full-force intimacy, perhaps prematurely, end well? Will couples who "apocalypsed" stay together once shelter-in-place mandates lift and our social lives as we know them return to normal? Well, we regret to inform you: Only time will tell.
Shop the story
vibe
3-speed external vibrator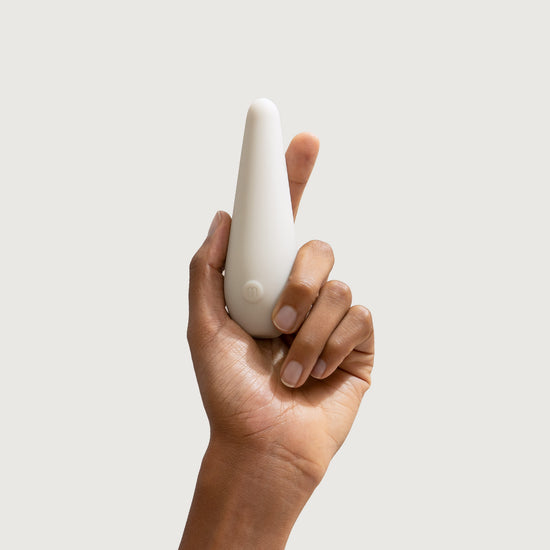 vibe
shine organic
aloe- and water-based personal lubricant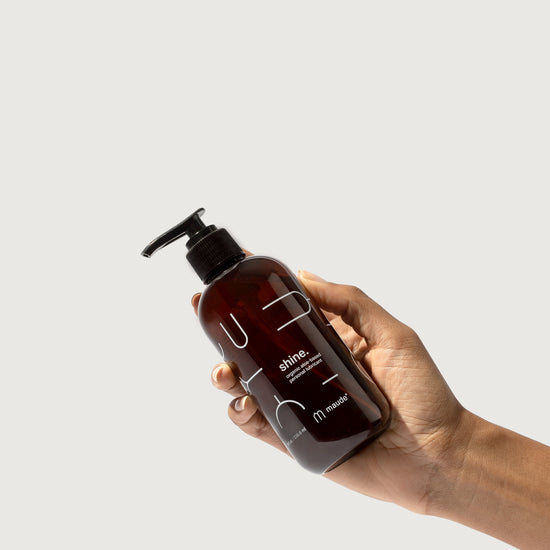 shine organic
burn no. 1
soy-based massage candle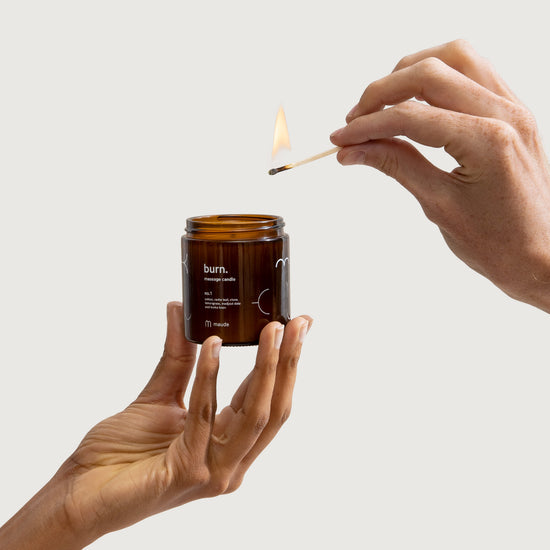 burn no. 1