Introducing our series with TeaTime Pictures: Cinemaude. Find maude's Co-Creative Director Dakota Johnson and TeaTime Co-Founder Ro Donnelly's favorite romantic flicks curated monthly.
Heavenly Creatures, 1994
Directed by: Peter Jackson
Starring: Kate Winslet, Melanie Lynskey, Sarah Peirse

Juliet (Winslet) and her family move from England to New Zealand where she meets a quiet Pauline (Lynskey). Their shared love of music connects them—as their connection becomes more intense, their families threaten to separate them. They flee to the United States and vow to never part.
Where to watch: Demand
Virgin Suicides, 1999
Directed by: Sofia Coppola
Starring: James Woods, Kathleen Turner, Kirsten Dunst, Josh Hartnett

The story follows the lives of five brothers recounting the impact of a neighboring family, years later, following the subsequent deaths of the family's young daughters. The boys, now adult men, still hold onto grief and love for the girls lost as the film flashes to scenes of their youth. 
Where to watch: Pluto TV
City of God
Directed by: Fernando Meirelles, Kátia Lund
Starring: Alice Braga, Leandro Firmino, Seu Jorge, Alexandre Rodrigues

Set in the favelas of Rio de Janeiro, City of God, follows two young men who pursue nearly opposite paths as they navigate young adulthood. Flashing forward decades, Li'l Zé (Firmino) is a notorious kingpin who owns much of the city and Rocket (Rodrigues) who has chosen a life outside of crime—photographing most of the cities poverty. The world's of the two men entangle with love and the law, as the city continues to erupt in violence.
Where to watch: HBO Max 
If Beale Street Could Talk, 2018
Directed by: Barry Jenkins
Starring: Stephan James, Regina King, Kiki Layne
Based on James Baldwin's 1974 novel, the story is set in the early 70s in Harlem, NY. Tish (Layne) and her fiance Fonny (Hunt) have an epic love story—having known each other since childhood. Their plans for a shared future together are interrupted as Fonny is accused and arrested for a crime that he didn't commit.  
Where to watch: Hulu
Happy as Lazzaro, 2018
Directed by: Alice Rohrwacher
Starring: Adriano Tardiolo, Alba Rohrwacher, Luca Chikovani

The 2018 Cannes winner followers the story of two men—Tancredi (Chikovani), one the son of a notorious Marchioness (who runs a feudal tobacco manner) and the other Lazzaro (Tardiolo), a farmhand who works for the land. When the two fake Tancredi's kidnapping and run away to the wilderness, the lives of those around them flip upside down. Years later, the two reunite to a reality neither could have expected.
Where to watch: Netflix
Shop the story
burn no. 1
soy-based massage candle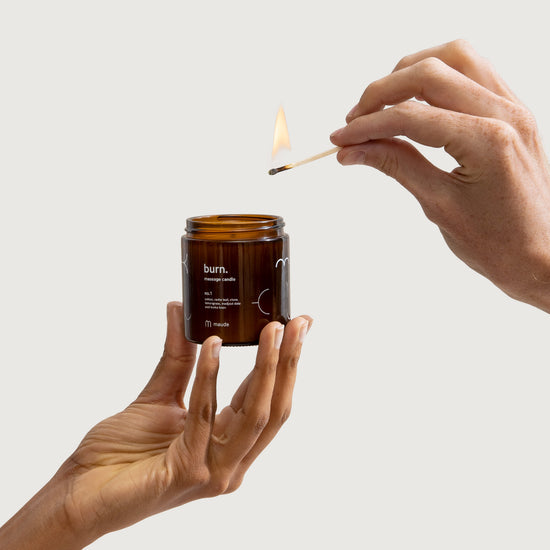 burn no. 1