In our Happiest Hour series with AMASS botanical spirits, we talk content and cocktails (or mocktails)—giving you everything you need to set the mood.
Our favorite cocktail bars (and the cocktails they serve) are topping the list of things we miss right now. In the interim, can you be your own bartender? Certainly. This simple, fool-proof recipe comes straight from Robby, sales director and longtime beverage expert, at the Los Angeles-based spirit brand. Be sure to try a pared down non-alcoholic version. 
Before, set the tone.
We are firm believers in starting the night right, whether it's a calming dip in the tub or intimate massage. Our new all-over oil is perfect to incite touch while doubling as a blend for baths. 
During, mood music.
We've long been fans of a mood-boosting playlist. Take talk is cheap, an indie-heavy playlist with the likes of Bob Moses, Poolside and Chet Faker; cool beats to keep things going. Find the full playlist here. 
After, a night cap.
Blurred Limes: Gimlet
At almost a century old, the ctirus-centric beverage gets its name from a small tool used to drill holes. With its simple recipe of gin and limes, the taste is just as sharp as its name-sake.
what you'll need:
1 oz AMASS dry gin
1 oz fresh lime juice 
0.75 simple syrup
how to do it: 
Combine ingredients, shake vigorously with ice for 15 seconds, and strain into a coupe.
for a zero-proof option: 
1.5 oz fresh lime juice
1 oz simple syrup
Serve on the rocks with a splash of soda.
Shop the story
oil no. 0
organic body and massage oil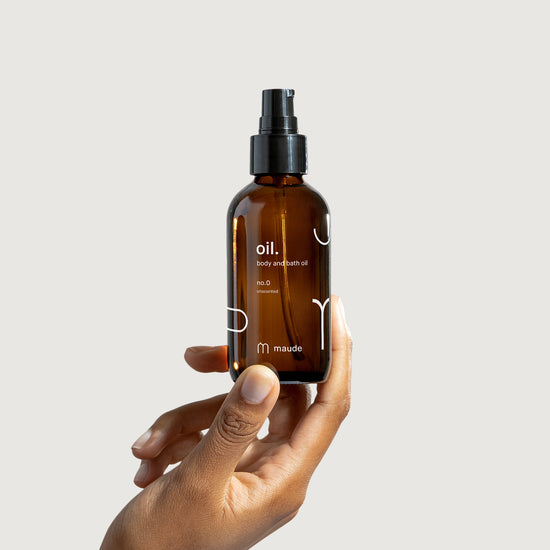 oil no. 0